The 2018 Volkswagen Tiguan Shines in its Segment
February 13 2018, Volkswagen Centre of Saskatoon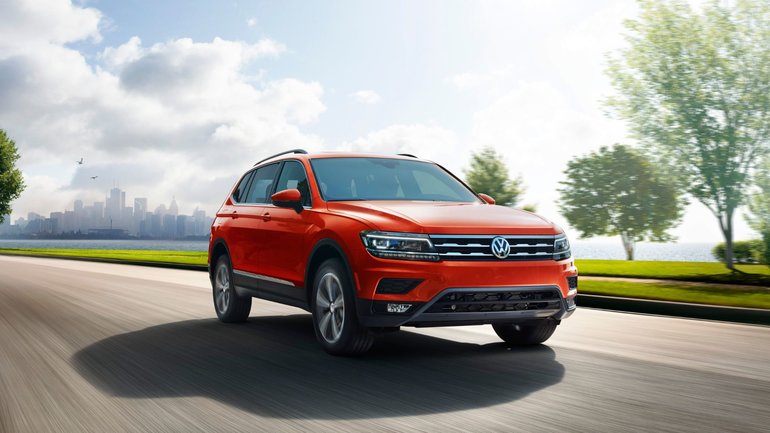 With the 2018 Volkswagen Tiguan, buyers are getting what many consider to be the most fun to drive compact sport utility vehicle on the market. This sportiness is what has allowed the Tiguan to shine over the years despite not being as spacious as some of its competitors. Well, the new Tiguan doesn't have that problem anymore as it is now built on a much longer platform that provides more versatility than ever.
Turbocharged Goodness with the 2018 Volkswagen Tiguan
The 2018 Volkswagen Tiguan is one of the rare sport utility vehicles in its segment to combine driving pleasure with versatility. Indeed, it is powered by one of the most powerful engines in its class, a 2.0-litre turbocharged four-cylinder engine that delivers 184 horsepower and 221 pound-feet of torque. Buyers will never feel like they need more power behind the wheel of the Volkswagen Tiguan.
This power is sent to the front wheels in the entry-level model while most other versions in the Tiguan lineup get all-wheel drive and an 8-speed automatic gearbox. This gearbox works seamlessly regardless of whether you are on the highway, or in the city.
Inside the 2018 Volkswagen Tiguan, customers will benefit from an increased wheelbase and 272 mm more in length. The 2018 Tiguan is one of the only vehicles in its segment that can accommodate a third row of seats to transport seven passengers. Moreover, there is now more than 1,000 litres of cargo space behind the rear seats, and more than 2,000 litres if you fold the rear seats flat.
That makes the 2018 Volkswagen Tiguan one of the most spacious models in its segment, and it's a vast improvement over the previous generation.
With more space, better comfort, more technology and a fuel-efficient turbo engine that is also very powerful, there's a lot to love about the new 2018 Volkswagen Tiguan. Contact us today to learn more at Volkswagen Centre of Saskatoon!